Book a Reading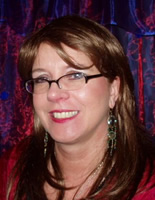 Once you have booked your reading , Amadai will endeavour to make an immediate appointment for a reading. Each reading will consist of astrology, tarot, and clarvoyance. Mediumship readings can be booked on request, as a seperate sitting. All readings are conducted by phone.
International Clients can now pay online for readings... Click here to contact Amadai for details.
Why not book Amadai for your Private Parties, Birthdays, or Girl's Nights!
PARTY (5-6 people) £120.00 plus travel -
phone 01793 525470
PARTY (MAIN) £150.00 plus travel -
phone 01793 525470