Clairvoyance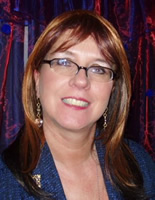 Discover your soul's path…
I have had second sight since child-hood. I am clairvoyant and clairsentient.
To give people the best kind of reading, I combine a variety of skills that I have been developing all my life. I like to enable clients to fulfil their soul's destiny. At the same time, I believe in free will and the right of every individual to make their own choices based on ancient wisdom.
I work with the idea that mind, body and spirit are linked. I give sensible and sound guidance to suit individual needs.
If a client is particularly interested in developing their own psychic awareness, or want to know if their psychic ability is temporary or permanent, I am able to give advice on meditation techniques and courses that might be useful.